Staff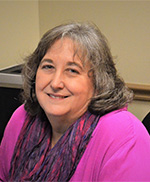 Diane Rytima
Physician Coordinator
Diane has worked in the orthopedic field for 37 years. She worked as a certified orthopedic technician from 1980 to 1996 before coming to The Carrell Clinic in 1996. She began her position as a coordinator in a new practice for Eugene E. Curry, MD. She has been with Dr. Curry for 21 years. Her responsibilities include scheduling appointments, surgeries, tests, assisting with patient problems and helping patients in any manner that will expedite their care. She is committed to each patient's care and medical needs.
Diane is married with children and grandchildren. She enjoys serving in her church, spending time with friends and family, and camping.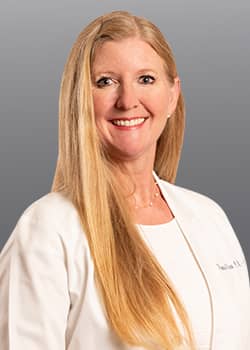 Diana Rice, PA-C
Physician Assistant
In 2003 Diana came to the Carrell Clinic™ to work with Dr. Eugene Curry. Diana is a certified Physician Assistant and has worked in the orthopedic foot and ankle specialty for over ten years. Diana has a Bachelor of Science in Clinical Laboratory Science from Texas Tech University. In addition, Diana graduated with honors from the University of Texas Southwestern Medical Center with a degree in Physician Assistant Studies.
Diana is certified by the National Commission on Certification of Physician Assistants and is licensed by the Texas State Board of Physician Assistant Examiners. She is a fellow member of the American Academy of Physician Assistants and the Texas Academy of Physician Assistants.
Diana was born and raised in North Texas. She enjoys spending her time away from medicine with her family and traveling.
Orthopedic Subspecialist Consultant for:

SMU Mustangs
The Dallas Cowboys Football Club
The Dallas Mavericks Basketball Club